Main Content Starts Here, tab to start navigating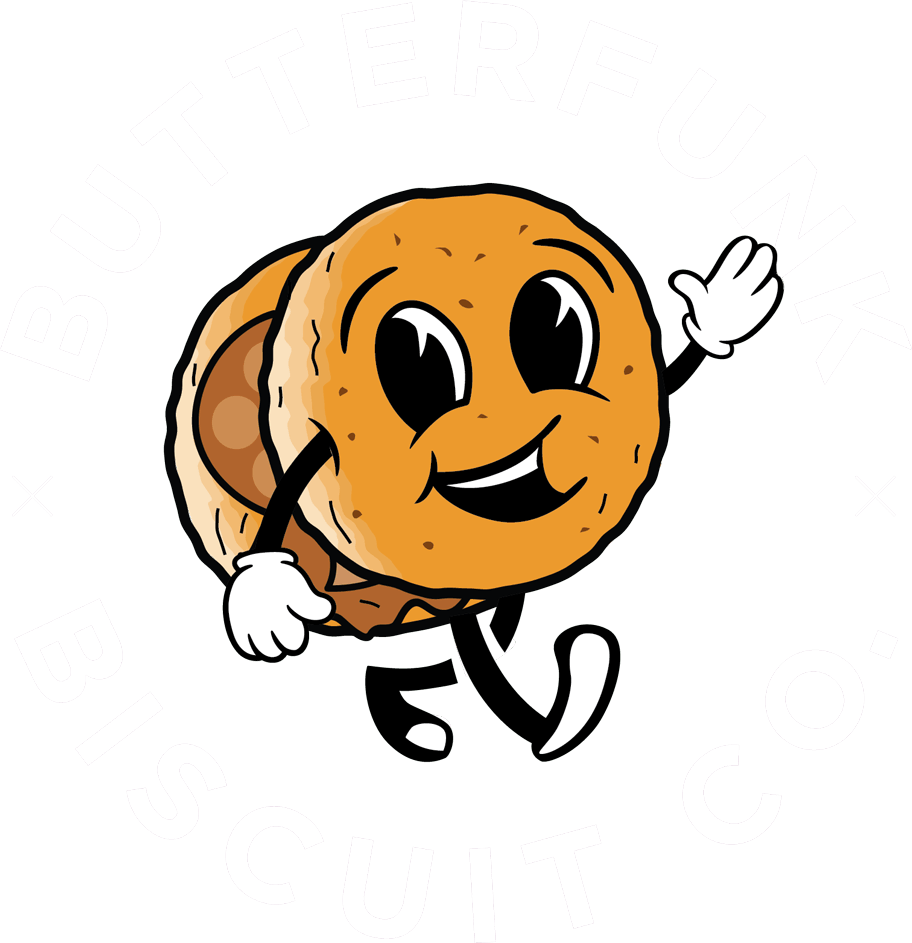 Slide 1 of 3
Slide 2 of 3
Slide 3 of 3
Our Story
ABOUT IT
The Story of Our Biscuit
Butterfunk Biscuit is an ode to recipes passed down by four generations of the Scott family. We've stayed true to the original, using homegrown techniques and methods, with just a few alterations added through the years. We take pride in every step of the biscuit making process -- from turning buttery dough into flaky layers. Butterfunk Biscuit resonates with my family's story and I'm sure you will taste the soul in every bite. We welcome you to join in on the culture, heritage and nostalgia that make Butterfunk Biscuit a gift from our family to yours.
ABOUT OUR CHEF
Chris Scott
Chef Chris Scott's approach to food is quite different from most. He believes food tells a story; it conveys love, lineage, culture, and above all, brings us together. Chef Chris certainly has an extensive resume of achievements and accolades, but what sets him apart is his commitment to the craft and how he can share his story with diners through his food. Yes, he may have been a finalist on season 15 of Bravo's Top Chef, cooked at the James Beard Foundation nine times, received glowing features in publications like The New York Times and Food & Wine magazine, and has a pending cookbook set to be released in the spring of 2022, but that is not what matters to him. His drive comes from pleasing the guest and making their experience memorable through a culinary journey.
follow us @butterfunkbiscuit
Contact Us
Send us a message and we'll get back to you as soon as possible. Looking forward to hearing from you.
Work With Us
We'd love to have you join the Butterfunk Biscuit Company team! Please use the form below to apply to our kitchen. Feel free to send in your resume even if you don't see the position you're looking for listed.
Frequently Asked Questions
Is our food gluten free?
No, definitely not! We are a Southern biscuit concept.
Does your food contain nuts?
While we are a nut free environment, we cannot guarantee that cross contamination has not occurred at one of our supplier facilities.
Are your meats organic?
Our meats are not organic, although we responsibly source our product and it is antibiotic and hormone free.
What makes our biscuit so special?
Love! Simple. We turn them out by hand daily. Just like my Great grandma did.
Does Butterfunk Biscuit Co. accept cash payments?
We are a cashless business.